Hotel & Restaurant Furniture
Hotel and Restaurant Furniture
The hotel and restaurant industry are one of the largest industries in Dubai. It's a very competitive market, which means that the customer experience has to be exceptional. The most important aspect of this is the furniture. You need to make sure that you choose the right furniture for your Hotel and Restaurant. You should be able to make your guests feel comfortable and at home. It's all about making the right impression and giving your customers a good experience.
The first thing that you should consider is the size of your Hotel and Restaurant. You should make sure that the size of your hotel and restaurant will suit the needs of your customers. If you have a small hotel or restaurant, you should consider adding more tables. 
If your hotel or restaurant has a lot of space you can add more seats to accommodate your customers. You can also use some interesting and attractive furniture to attract your customers. Your furniture should be comfortable and easy to move around. You can even make it look like a home by using comfortable and attractive furniture.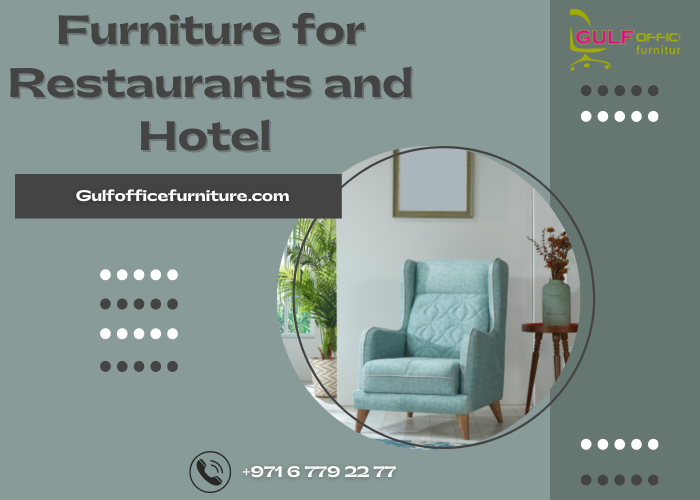 We provide Hotel and Restaurant Services in Dubai
The aim of the company is to provide high-quality materials at very affordable prices. We are one of the best furniture manufacturers in UAE. We have a team of experts who design and manufacture our products. Our products are designed according to international standards.
We have a wide range of products which are made of the highest quality material. Our products are of the highest quality and are designed in a way that they can withstand the harsh conditions of the environment. Our products are suitable for hotels, restaurants, offices, and other places.
The furniture is designed to suit the needs of the people who use it. They should be able to use it for a long time without getting tired of using it. The design of the furniture should be aesthetically pleasing. The furniture should also be easy to clean and maintain. We have a huge collection of modern furniture which is available at very affordable prices.
The furniture has been designed to give you a comfortable stay. The hotel furniture is made from the best materials which will last a long time. It's important to keep your hotel furniture in good condition because it's an investment. If you are not satisfied with your furniture, we can replace it for you. We can even customize your furniture according to your needs.
Number 1 Furniture brand in UAE
We are proud for the number 1 brand for Furniture in Dubai. There are thousands of our customers who choose us for Furniture for their Hotel and restaurants. We are number 1 because we don't compromise on the quality of the furniture. Our aim is to provide high-quality furniture for your hotel and restaurant at very reasonable prices.
Contact us For Free Consultancy:
If you want help from our experts to choose the best and unique furniture for your office then you can contact us freely. Our Experts Provide you best Consultancy.
You can order furniture from our website or Order by contacting us on our number. once you order from the website our team of experts call you to confirm the order and we will provide you with free delivery on the same day. You don't have to wait for delivery.